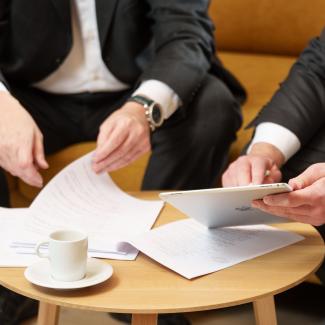 fiscalité
Credit interest rate on shareholder's current account
Par FMG_admin
Since 2020, the market interest rate used to confer interest on the shareholder's current account with credit balance (read: variable-rate non-mortgage loans without a specified term) is based on the interest rate for loans up to 1.000.000 € with a variable rate and an initial fixed-rate period of up to one year, provided to non-financial corporations in November of the calendar year before the calendar year to which the interests relate, plus 2.5%.
In 2021, this interest rate amounts to 4.07% (1.57 % + 2.5%) and will remain the same in 2022.
The amount borrowed is limited by law to the sum of the taxed reserves at the commencement of the financial year and the paid-up capital at the close of the financial year.